The ICO Behind the Tragic Everest Stunt is Now "Airdropping" Tokens from Rockets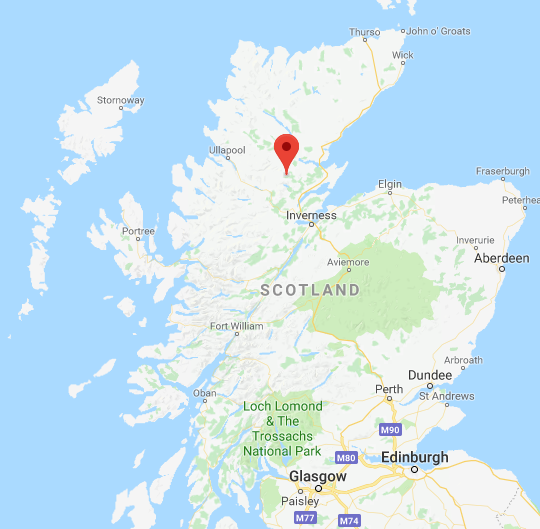 Remember ASKfm, the Ukraine-based social network that was encouraging people to climb Mount Everest in search of crypto tokens, while not telling them that a man who was guiding the climb, Lam Babu Sherpa, had died on the descent? Unbelievably, we received an email with the following subject line on Sunday:
ASKfm kicks off a new stunt - this time without killing a sherpaThere is, truly, no shame in crypto publicity.
ASKfm's PR representative told us they thought the email title might "grab [our] attention" which, we must say, it did.
Then we got to the body of the email (emphasis theirs):
ASKfm's airdrop is quite literal as the ASQ Protocol - part of the ASKfm network - has taken its token into the troposphere with its most recent airdrop for users and the wider crypto community.

ASQ has launched a rocket into the skies above Scotland loaded with a Ledger Nano S that was dropped somewhere in the countryside. The launch vehicle, operated by Edinburgh-based space technology firm Skyrora, reached Mach 1.45 and a maximum altitude of over 6 kilometers before unloading its precious cargo into the world.
That's right -- ASKfm have once again gone for the making-a-metaphor-literal promo stunt.
The thinking behind burying the tokens at the top of Everest was that they would then be at "the closest starting point to reach the moon" -- a reference to the "to the moon" rallying cry of crypto HODLers worldwide.
This time, they're reifying the "airdrop", a popular technique in initial coin offerings (ICO) like ASKfm's, which involves giving out a certain number of crypto tokens for free as a way of creating some buzz about the upcoming funds-raising ICO. (ASKfm did not actually drop tokens out of the rocket; instead, part of the rocket parachuted into Northern Scotland carrying tokens and ASKfm took them out and buried them nearby because, er, Skyrora wanted its rocket back.)
We called up ASKfm's CEO Max Tsaryk and asked whether it might be a little distasteful to be continuing with this kind of adventurous stunt given that a person had died during the last one. He told us:
We're still doing promotional stunts, because we're still doing the project. Even though this big tragedy happened during our first stunt, this time we made sure what we were doing was super-safe... This is just another PR campaign.
Just another PR campaign, indeed. But Tsaryk told us that whereas this time, he actually expects people to go after the tokens that the company says are worth $100,000 (though the public sale of the tokens needed to validate such claims for their value has not started), the Everest stunt was actually only that. The company never really thought people were going to go up the Himalayan mountain in search of the tokens (which have yet to be found):
This is just promotional stuff; there's no big meaning. We're not trying to ask 16-year-old teenagers to go to Everest, because we understand this is not possible... The purpose was PR. Unfortunately with a tragic story, but it was not our meaning... We weren't pushing for anyone to actually go and find this ledger, this was more of an entertainment kind of thing.
Perhaps, the undiscovered tokens -- or, better, the $100,000 they're supposedly worth -- should have been dug up and sent to Lam Babu Sherpa's family.
The video promoting the tokens at the top of Everest is still on YouTube, with more than 30,000 views. Tsaryk said the company has stopped promoting it, but that it was really difficult to delete a video from the internet, and that was why it was still there. (The video features a strange man's voice saying "ASKfm puts 100,000 dollars worth of tokens at Mount Everest. If you're brave enough, go get them.")
Tsaryk also told us that he had not known about the Sherpa's death when the Everest stunt was being promoted, and that he only got confirmation of the death from our story. "You probably had more information than us," he said.
The fact that our story had confirmed the Sherpa's death -- the CEO said he had only known the Sherpa was missing before that -- and the notion that we had the most information seemed to rather contradict an interview published by Finance Magnates in May, in which Tsaryk spoke about our story and was quoted as saying:
A headline that talks about a death of a person and tarnishes someone's reputation can bring much more traffic than a carefully conducted investigation, but it's understandable that for the mainstream media, it's not about facts, it's about a controversial story.
Aside from its ICO, ASKfm is a "question-and-answer" format social network, which has had over 215m people sign up. Most of its users are teenagers -- half are under 18. But ASKfm says that these marketing campaigns are "targeting a mature audience that could potentially invest in our project, not our user base".
If any Alphaville readers still want to join in the company's latest publicity stunt, here's where they should dig:
SOURCE: FTALPHAVILLE