MadeinFuture Series: Can Blockchain Become Sexy?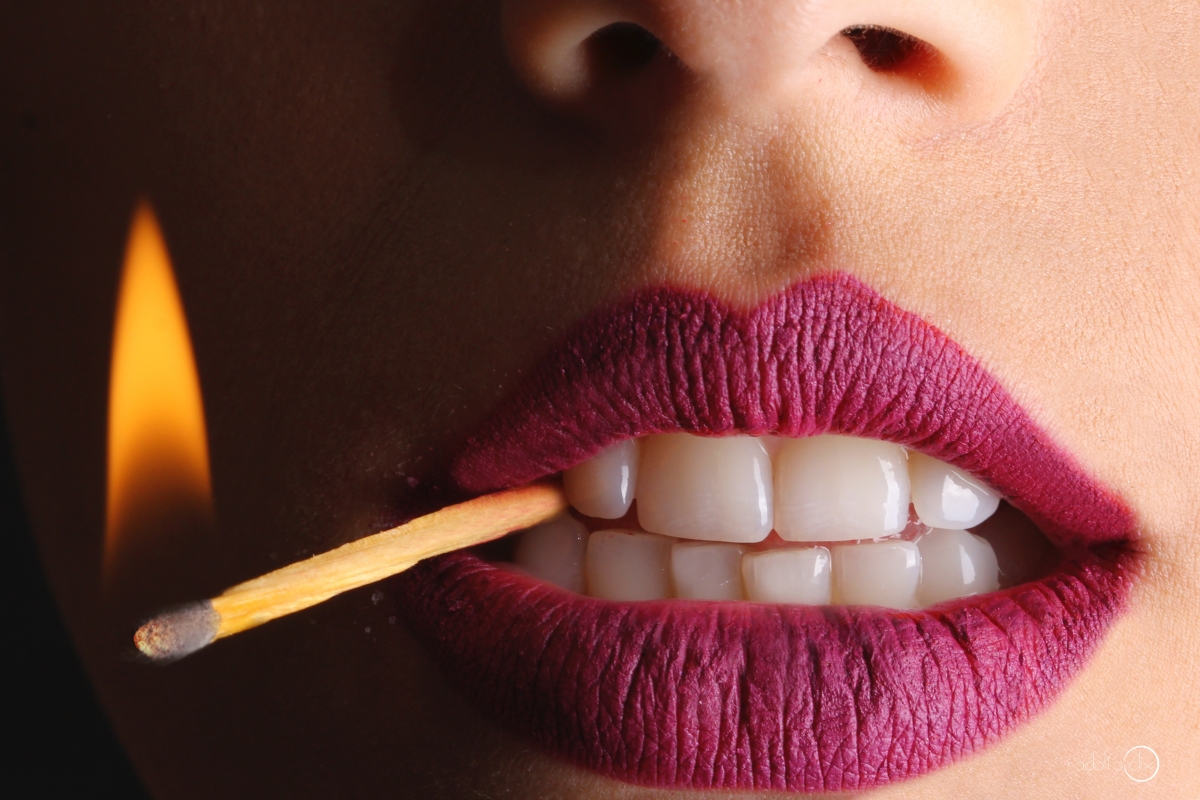 Blockchain is trendy, as it's innovative and disruptive. The technology evokes a sense of rebellion within us whether we admit it or not. As the technology of the future, it can be portrayed as masculine like most technological applications. But it doesn't have to be.
Given what we know about tech products, trends and adoption into the layers of society, can blockchain companies achieve a feminine aesthetic to attract more female users? Can it have a feminist approach or even an erotic feel?
Steve Jobs made personal electronics provocatively sophisticated and a good fit for users who favored masculine and feminine designs. His iPhone design and user interface by default became sexy giving many of its users an appetite and a sensitivity for what is elegant and sensual. Perhaps he died too soon, prior to the trends of blockchain company launches, but his legacy lives on as he made billions of people wait in line for his products. He catered to the needs and desires of both women and men although he could have incorporated more femininity into his branding.
Visionaries like Jobs and branding specialists find opportunities for creating the company's "look and feel." Jobs referenced calligraphy for creating the appeal he desires. Blockchain companies like Monero, Potcoin and Worldcoin use animation, which are not the best uses cases for building a sexy brand. Companies use masculine images, angular shapes and photos of men in athletic wear and suits; ie, BitSwift and Komodo to target audience members exclusive of women. While technology is perceived as masculine, there are ways to add femininity with images of women or softer color schemes; ie, Bytecoin and Viola, and even various shades of blue to invite a sharing look and feel; ie, Intimate.io. Whatever the case may be, stay away from boring branding; Namecoin and Tagcoin. There is nothing sexy about either of them.
Token Sales
The blockchain market is hot with billion dollar ICO deals and tokens sales that engage communities around the world, from Barbados and Siberia to Laos and Romania. Token sales involve building a smart contract on the blockchain, generating, and then selling the resulting coins we know as cryptocurrencies. Lawyers assure compliance while users ensure its longevity by utilizing its services they pay for in tokens. In a way, token sales decentralize funding which may appeal to non-traditional investors, entrepreneurs and contrarians. But what can token sales do more to attract more woman? Simply calling a token a "Women's coin," with the marketing department headed by a man doesn't help the case for women's' greater inclusion especially when the website includes an image of a sad woman sitting on the steps with a nice bag.
The market attracts young, brilliant individuals who are enamored by the technology's potential. Employment in this industry increased by 200% in the last year. The job for developing blockchain distributed ledgers is ranked as second among the 20 fastest growing job skills (Robotics ranked 1st). According to Upwork, an employment site that specializes in freelance workers, blockchain and bitcoin developers are advertising their services for as much as $200 per hour. We could do more to hire women in this space and that begins by companies visiting various Facebook and Telegram groups led by women for women. Find talent at Women in Blockchain International — a group of close to 400 C-level executives, software developers and startup founders aiming to make the industry more appealing to women.
Let's make the industry sexy and attractive for women to join!
To learn more on how you can get involved and find your woman, visit www.alicehlidkova.com