Exploring Synergies Between Blockchain and iGaming - SiGMA 2018 in Malta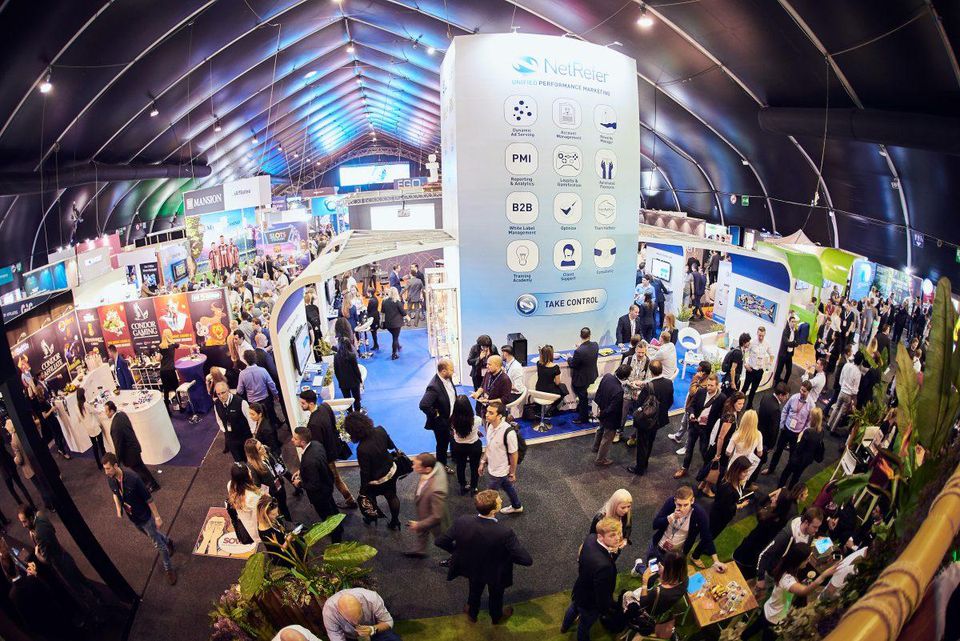 You could be forgiven to think that Malta was one non-stop conference center. Hot on the heels of the Malta Blockchain Summit, we now have another event coming up this week, where the iGaming and blockchain worlds meet up to explore synergies and possibilities in both spaces.
This week Malta will welcome the 2018 SiGMA Expo to its shores. Since the iGaming industry has been going from strength to strength, it is no wonder that in order to keep up with demand the conference venue had to be expanded and an extra day had to be added.
Here is what some of the leaders in the field have to say about this upcoming conference:
Heathcliff Farrugia: CEO Malta Gaming Authority
"At the MGA we firmly believe that the best way to control and monitor an industry is to regulate properly without stifling innovation. To this effect, MGA's Sandbox Guidelines for the acceptance of Virtual Financial Assets and the use of Distributed Ledger Technology within the Gaming Industry gives clear guidelines to licensed gaming operators, whilst at the same time allowing for feedback and updates throughout its duration."
Eman Pulis: CEO, Sigma
"What the Malta Gaming Authority is doing is unprecedented and we're proud to have built this three-day platform for the entire industry to network in a pleasant environment. We're anticipating 12,000 attendees at this year's SiGMA, which has become the World's iGaming Village".
Diana Rotaru: COO, Blockchip
"Blockchain is set to revolutionize the iGaming industry worth an annual $49bn, by delivering trust, transparency, and security that simply cannot be rivalled by traditional technologies. By building our product on the blockchain, BlockChip is able to offer players and developers a secure, stable ecosystem in which to build and play games, and that is unlike anything in the current market. Customer transaction data is anonymized and stored directly on the blockchain, making it practically impossible to corrupt or steal, while real-time reporting aids in the detection of problem gamblers across the network. Where blockchain can have its most transformational impact is in heavily regulated industries such as iGaming, where the regulator is in need of new technologies to ensure compliance for both player and provider. This, we believe, will be one of the key drivers for technological development in the industry; the urgent need to replace outdated, complex methodologies with a state-of-the-art DLT system to aid in the regulatory process. The blockchain technology has tremendous potential for the online gambling industry. I'm sure that in the coming years, its presence will be felt like never before."
Ilya Tarutov: CEO DAO Casino
"Players from all over the world are exposed to deception and embezzlement from unreliable operators. The appeal of blockchain for the online gambling industry will remove many of the problems that it encounters now such as revenue distribution, winnings, and gaming results that are intentionally hidden or partly concealed from publicity. In addition to this, blockchain will also leverage fairness and transparency between B2B participants: casino operators, affiliates and game development companies. It will also enable more efficient relationships in automation as well, so there is a lot of potential. Blockchain has the potential to transform the entire gambling industry and make it transparent and fair."
Never forgetting to give back to the community, the conference will also host a glamorous charity event which will be elevated by Marie-Louise Coliero Preca, President of Malta and Maltese tenor Joseph Calleja. This year, five charities will benefit which are: Kilimanjaro Challenge 12, Malta Community Chest Fund, The BOV Joseph Calleja Foundation, Centru Tbexbisx, and Inialas.
Since the iGaming industry has blossomed into a global force to be reckoned with, it has generated interest across the board. Recognizing the importance of new ideas, SiGMA Pitch will provide a space for young start-ups to gain invaluable exposure. The exciting future of the industry will also be a hot topic with highlights including a focus on pan-African regulation and sports gambling in the USA. New legislation for this industry will also be up for discussion, as well as related topics such as artificial intelligence.
The Conference will feature prestigious speakers, such as Heathcliff Farrugia - CEO at the MGA, AI guru - Angelo Dalli. As well as Mark Suwan - CEO of Blockchip, Brock Pierce - an Advisor on Open Data Exchange and Joseph F. Borg - a Partner at WH Partners, who will tackle complex issues, such as transparency and the right to be forgotten, blockchain investment and ICO regulation. The SiGMA conference will run between the 28th and 30th November at the MFCC in Ta' Qali, Malta.
Source: Forbes