Tracing Illegal Activity Through The Bitcoin Blockchain To Combat Cryptocurrency-Related Crimes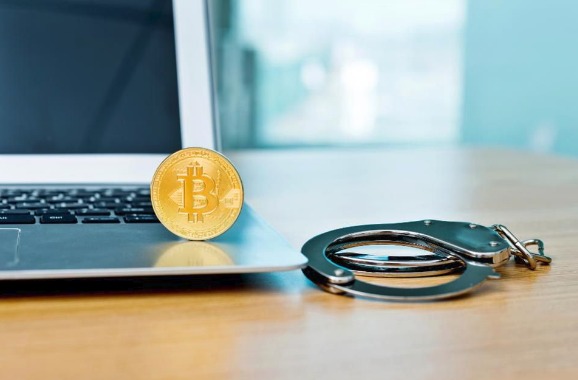 While cryptocurrencies like Bitcoin have the potential to break traditional financial barriers, there are a number of growing concerns about digital currencies being used to fund illegal activities.
According to a study conducted earlier this year, approximately one-quarter of Bitcoin users and one-half of Bitcoin transactions are associated with illicit activity. Around $72 billion of unlawful activity per year involves Bitcoin, which is close to the scale of the U.S. and European markets for illegal drugs.
Moreover, a 2018 study conducted by blockchain analysis startup, Elliptic, and the Center on Sanctions and Illicit Finance, found a fivefold increase in the number of large-scale illegal operations working on the Bitcoin blockchain between 2013 and 2016. By analyzing the history of more than 500,000 bitcoins, the organizations identified 102 criminal entities, which included dark-web marketplaces, Ponzi schemes and ransomware/malware attackers.
Tracing Criminal Activity Across The Bitcoin Blockchain
Interestingly enough, many of the digital currencies examined in the study conducted by Elliptic and the Center on Sanctions and Illicit Finance could be linked back to the perpetrators. For example, it was found that 95% of all the laundered coins tracked came from nine dark-web marketplaces, including Silk Road, Silk Road 2.0, Agora and AlphaBay.
By examining blockchain activity closely, companies focused on combating cryptocurrency related crimes can pinpoint accounts that appear to belong to the same Bitcoin wallet and are controlled by the same entity. This process is known as "clustering."
Keeping The Crypto Community Safe Offline
In addition to tracing threatening criminal activities across blockchain networks, cryptocrime has also been impacting the offline world. Recently, there have been a number of crimes occur in which victims were forced to hand over cryptocurrency account details, or else face violent consequences.
Due to real-world attacks, BlockShow, a major flagship event for the blockchain industry, has announced a partnership with Bitfury to bring Crystal to its upcoming Singapore event, which is expected to attract over 3,000 attendees.
Recently, a group or individual using fake identities made claims of planning to sabotage BlockShow Asia with explosives through its community Telegram channels. In addition to reporting the threats to police and increasing security at the event, BlockShow's organizers wanted to give attendees an opportunity to acknowledge the risks that accompany the promise of bitcoin and to gain additional insight into their own vulnerability.
All of our events are centred on a simple premise: we believe in the power of blockchain and cryptocurrencies. But we also believe in transparency and aren't going to ignore the dangers that come with this promising new technology," Addy Creaze, CEO of BlockShow said. "To some extent, the more promising a technology is, the more people want to sabotage it. We are looking forward to helping attendees understand and address some of crypto's risks, as we also explore its undeniable potential."
All attendees at BlockShow Asia will have access to Crystal and will be able to scan the QR code of their crypto-wallets to obtain user's risk scores. According to Chykhradze, a risk score represents the extent to which a bitcoin address is connected to questionable activity. This allows all Blockshow attendees to check whether or not their funds could arouse suspicion from authorities.
Bitfury is proud to participate in BlockShow Asia to demonstrate our unique 'risk score,' which relies on a database we've compiled of hundreds of organizations and thousands of individuals who own bitcoin addresses. Participation in Blockshow helps us to "support the intentions of the organizers and Bitfury in drawing attention to important topics of crypto - such as trust, transparency and cybersecurity."
Source: Forbes